For women and children who are not safe in their own homes, we can offer a safe place to live.
The Dash Charity runs three refuges for women across Berkshire. Each refuge has different sized individual bedrooms with shared living facilities.  We can accommodate up to 14 women with or without children at any one time. Refuges are safehouses which provide sanctuary and support to those who are escaping domestic abuse and have nowhere else to go.
At Dash you have your own bedroom to share with your children. Other spaces such as the living room, kitchen, bathroom etc. will be shared with other refuge residents. There is plenty of space for you to cook for yourself and your children. It is up to you and the other refuge residents whether or not you share cooking or eat together at mealtimes. You can be as self-contained or as sociable as you want to be.
 "Refuge helped me in every possible way to get stronger and feel safe; I've met some lovely people, remembered who I am and I'm grateful for everything."
Refuge should be a last resort option for women and children; often those we support are fleeing their homes in crisis and often only have a small window of opportunity to escape. For this reason, most of the families we support will come from outside our local area, to enable them to remain as safe as they can be and where they can make a fresh start.
44 Women were supported in refuge accommodation
Between January - December 2020
To hear from Ambar, our Refuge Children's Worker, watch this short video
This is Sara,
our Refuge IDVA
An increase in self-referrals: We have seen an increase in self-referrals via our website as people try to reach out for help online, unable to call us. We are expecting this to spike again as the virus spreads and more people become infected.
Some refuges have space for many women and children, and some are small houses.Some refuges are specifically for women from particular ethnic or cultural backgrounds (for example, Black, Asian or South American women). Many refuges have disabled access and staff and volunteers who can assist women and children who have special needs.
"I will sincerely miss you all, thank you for getting me through the worst time of my life."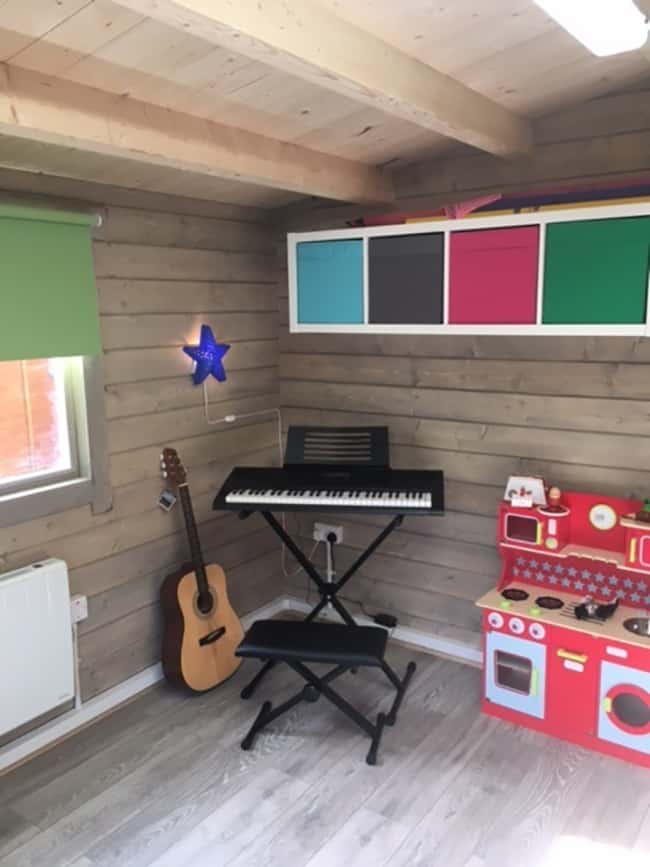 One of our Children's Play Cabins in Refuge
A Newly Refurbished Living Room in Refuge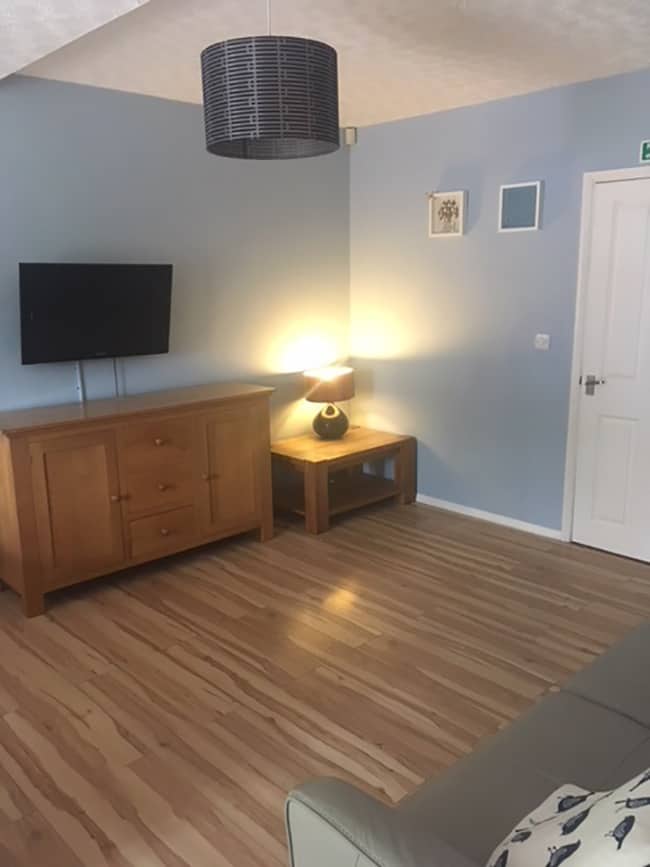 45 Children were supported in refuge accommodation
Between January - December 2020
24 Children had social care involved with 16 on a CPP, 6 on a CIN plan and 2 CAF in place.