We would love to hear from you to discuss training for your organisation.
With 1.9 million people in the UK experiencing domestic abuse each year, The Dash Charity team is made up of individuals who are committed to educating professionals and the public using real-life case studies, videos and thought-provoking exercises. 
We have moved our training online to keep it safe in the light of the pandemic and  enable more people to access it – this also means less time away from your day job. You can adhere to the practices of social distancing and enrich your knowledge – it's a win-win! The training that we offer is suitable for everyone from the support staff to the CEO of your organisation. 
The Dash Charity has supported victims of domestic abuse for over 42 years, providing refuge support and advocacy services to both adults and children experiencing domestic abuse. We are recognised both locally and nationally, having won numerous awards including Inspiring Communicator at Charity Comms 2014. 
We bring a wealth of experience and frontline knowledge directly to you, to help you understand the complexities of domestic abuse and unhealthy relationships, in a way that is easy to understand while being informative and enriching.
Here's some feedback from our previous multiagency training: Understanding the Dynamics of Domestic Abuse:
"I thought I understood what domestic abuse was until I went on this training"
" This training was very thought-provoking and exceeded my expectations - excellent!"
" Your training was a real eye-opener! Your knowledge and experience really brought this difficult topic to life and left us all feeling more confident about helping our patients."
Click the links below to download our new training brochures. There's one to suit everyone!
Funds raised through training go directly to support our frontline services. Please don't be offended by the fact that we do charge for our training. Our modules take time and effort to prepare, but are competitively priced and most definitely worth it!
If you are a smaller voluntary organisation, we understand the challenges of funding all too well. Don't let training costs be a barrier to your learning. Get in touch with us and we will see what we can do for you.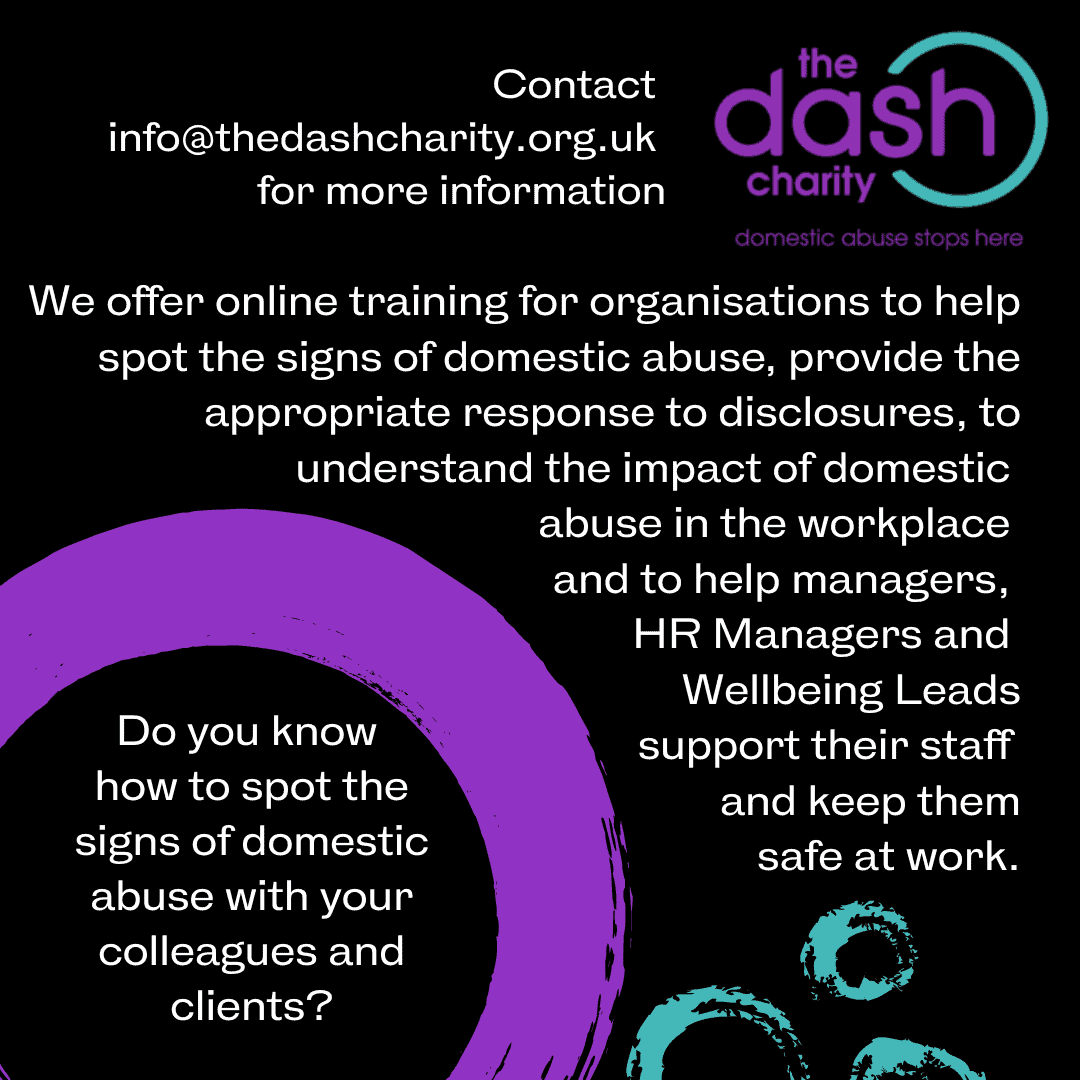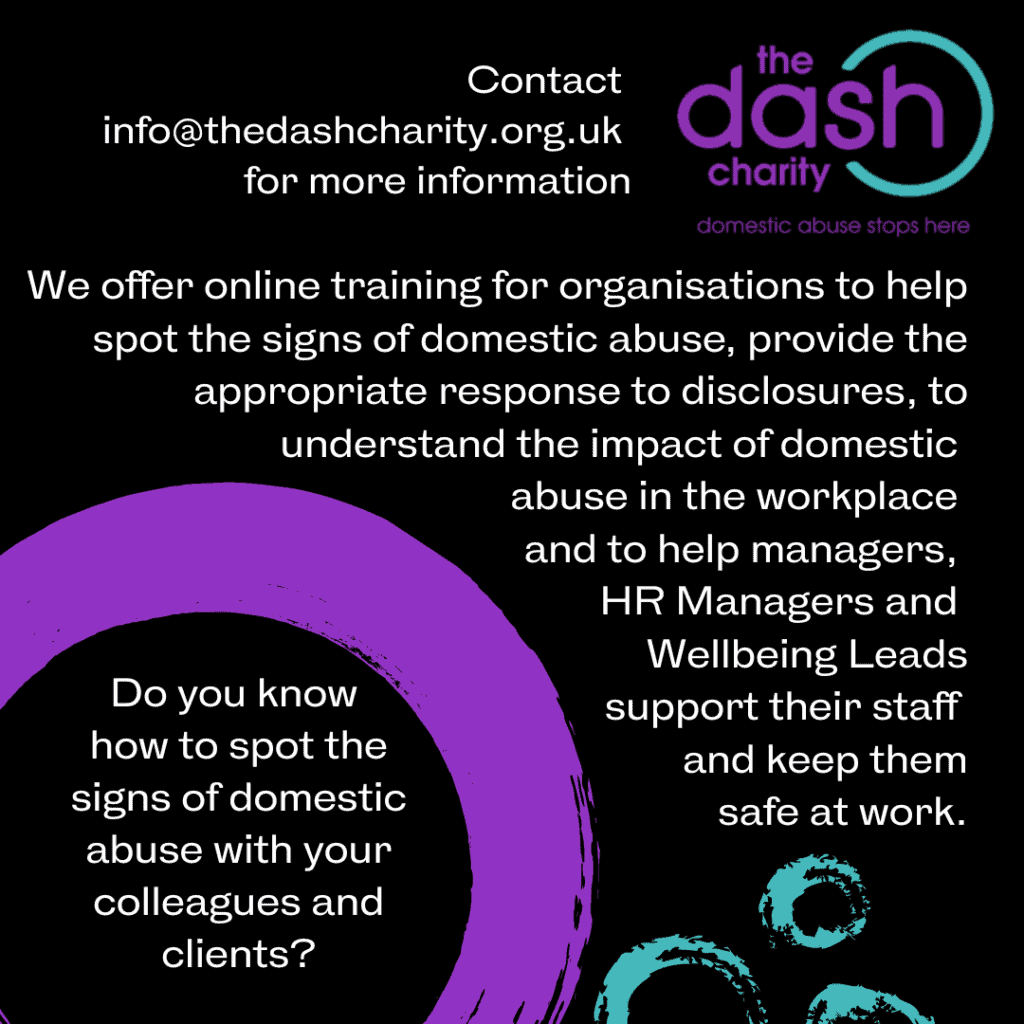 Do you have an event or conference coming up? At The Dash Charity, we have some very powerful and experienced public speakers on our team and several survivors of domestic abuse who champion our cause and use their experiences to bring domestic abuse to life. Our public speakers are articulate and engaging and are well-versed in a variety of meaningful topics.
Previous speaking events have included:
Please get in touch with Caron if you would like us to speak at your event or conference: 
Please feel free to contact us should you need any further assistance or have any questions for our team. If you know of anyone in need:
Our Helpline Is Available - 01753 549865
24hr National Domestic Violence Helpline: 0808 2000247